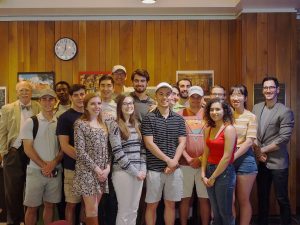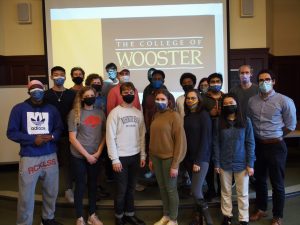 Jenny Investment Club (JIC) is a student-managed investment portfolio at the College of Wooster specialized in mid-cap growth stocks in the U.S equity market. Started with an initial fund of $800 in 1955, the portfolio is currently valued over $11 million. Our club is one of the oldest established student run investment clubs and ranks in the top 25 of student funds for portfolio value. Besides maintaining healthy and consistent growth, JIC has also been successfully generating returns every year to fund the international student scholarship program at the college.
A core value of JIC is diversification, which means that we not only invest in stocks in different industries, but also welcome any students, regardless of their major, nationality, gender, and other personal identities, to join the club at any time. Some of the majors that our active trustees study include Business Economics, Biochemistry, History, Philosophy, Computer Science, and East Asian Studies. We believe the diversified knowledge and backgrounds of our trustees have been contributing significantly to our success.
If you are a current student at the College of Wooster interested in real-life investing, you are more than welcomed to join our weekly meetings this semester. We meet in-person on Wednesday's at 6PM in Kauke 305.
If you have any other questions not answered by the JIC website, feel free to contact us through the information in the 'Contact' page.